Mike Mathias Joins CFTS Board
12 July 2013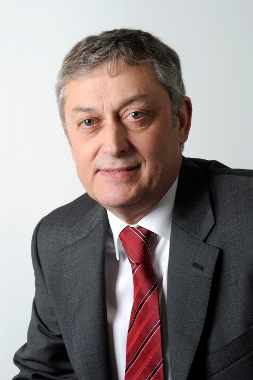 Toyota Material Handling UK Managing Director is Appointed to the Board
CFTS welcome Mike Mathias, of Toyota Material Handling UK, to its Board and acknowledge Toyota's campaigning support.
CFTS Chairman Richard Hayes says: "Over the past couple of years, Toyota, who is a national provider of Thorough Examination, has been particularly active in raising awareness of the important safety and legal issues surrounding Thorough Examination.
"Its efforts have included contacting truck owners, designing supporting literature and generally taking every opportunity to educate truck users on why CFTS-accredited Thorough Examination is the safe choice. Further still, Toyota team members have reinforced the message by wearing CFTS-branded hi-vis vests promoting Toyota Thorough Examination."
Managing Director of Toyota Material Handling UK since 2007, Mike Mathias has nearly four decades of experience in the materials handling industry. Since starting out as an engineering apprentice, his extensive knowledge has been built up through working in a variety of service, technical, sales, after sales and management roles.
In addition to his UK role, Mike is Chairman of Toyota Material Handling Netherlands and Belgium, and a Director for Toyota Material Handling Poland.
He is also a Director of BITA (British Industrial Truck Association), which in collaboration with the FLTA (Fork Lift Truck Association) set up CFTS (Consolidated Fork Truck Services) to establish the industry's Thorough Examination procedure and administer its accreditation scheme.