IS YOUR WORK EQUIPMENT UP TO THE MARK?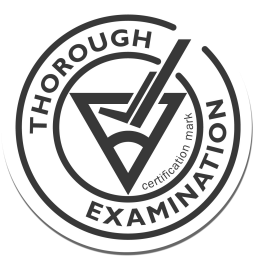 For peace of mind, insist on seeing the distinctive CFTS certification mark on documents and trucks themselves. It's your guarantee that the equipment – and the examiner – are up to scratch.
Only companies that are officially accredited to CFTS can use the distinctive kitemark on literature, certification and reports, and can place the famous CFTS stickers on the trucks they inspect.

You can rest assured that any Report of Thorough Examination bearing the official CFTS mark has been carried out by an experienced, accredited examiner in accordance with stringent standards and quality procedures.

Likewise, the CFTS sticker shows that the equipment has received a genuinely Thorough Examination, satisfying both LOLER and PUWER regulations.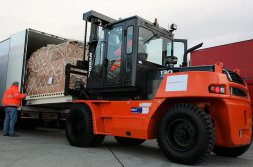 Without this mark, a truck, company or examiner may or may not meet safe, legal standards – crucially, there's no way to tell.

There are hundreds of CFTS-accredited companies from all around the UK and Ireland – there's really no reason to take that risk.

Find a CFTS-accredited company near you with our handy postcode search.