CFTS: the industry standard
Since 2004, CFTS has been the fork lift truck industry's own adopted standard for Thorough Examination…
…Created by the major trade associations – in close consultation with HSE – to solve a vital problem facing lift truck users.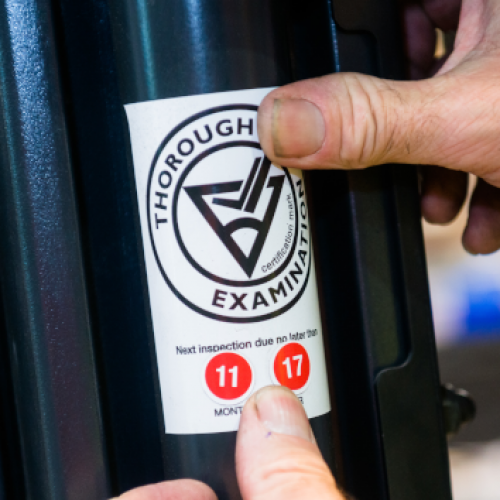 Imagine there was no national standard for your car's regular MOT test. Rival garages deciding for themselves what needs to be checked – pricing their inspections accordingly, with every incentive to cut corners. No consistency. No standards. A confusing mess. What confidence could you have that your car was really legal… or even safe?

This nightmare situation is very much like the real problem that faced fork lift truck users until 2004, and the creation of CFTS.

PUWER and LOLER regulations legally require all lift trucks to have a valid Certificate of Thorough Examination – but with precious little official guidance about what this should cover.

To provide clarity, the industry's major trade associations worked together – in consultation with the Health and Safety Executive – to give clear, definitive procedures and consistent, high national standards for a safe and genuine Thorough Examination.
The result is Consolidated Fork Truck Services (CFTS): the national accreditation scheme for Thorough Examination, specifically for companies who service fork lift trucks.
Look for the distinctive CFTS mark: it's your guarantee that a Thorough Examination is full and valid under law, and will be carried out by a fully trained engineer in accordance with strict quality procedures.

Without it, your certificate may not be worth the paper it's printed on.

Find an accredited CFTS examiner here.