CFTS and the UKMHA
CFTS started as a joint venture between the industry's major trade associations: BITA and the FLTA.
They have now merged to form the UK Material Handling Association (UKMHA).
Because of the urgent need for clarity over Thorough Examination standards, the materials handling industry's major trade associations joined forces to create CFTS. As a result, the scheme is backed by the UK's leading independent voices on equipment safety, operation and best practice.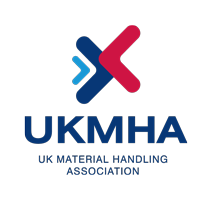 The UKMHA is a not-for-profit organisation representing all aspects of the UK's material handling industry, including manufacturers, suppliers, dealers and other stakeholders. UKMHA plays a vital role as the single voice of the material handling industry, dedicated to creating an environment where all its members can prosper, and technical excellence is paramount.
CFTS was developed to ensure its standards and procedures fully meet the requirements of UK health and safety regulations for lifting equipment and workplace transport.
The UKMHA is cited in the HSE's own general guidance document on Thorough Examination for Lifting Equipment (download the PDF here).