Thorough Examination: whose job?
When a fork lift truck is owned outright, responsibility for its Thorough Examination is straightforward. But what about when it's on hire or lease?
Under Health and Safety legislation, the employer of the fork lift truck operator has a duty of care to ensure the equipment is safe:
"It shall be the duty of every employer to ensure, as far as is reasonably practical, the health, safety and welfare at work of all his employees."
-Health & Safety at Work Act, 1974-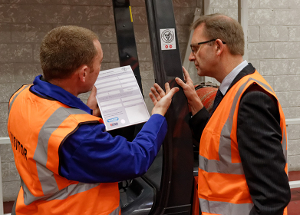 Where the employer is also the outright owner of the truck, the implication of this duty (in the light of LOLER 98 and PUWER 98) is clear: the employer must arrange a regular Thorough Examination schedule appropriate to the truck and its use.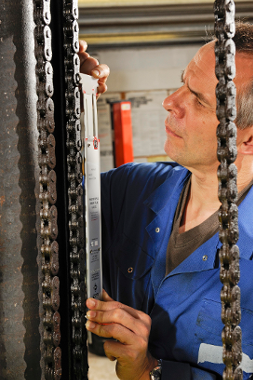 If the truck is leased, or rented on a long-term basis (12 months or more), the responsibilities are the same as if it was owned outright, and the duty remains with the employer of the truck operator.

However, if the truck is provided on a short term basis (one day to one year) the rental company has responsibility for arranging Thorough Examination as its owner…

…BUT the employer of the truck's operator must still satisfy themselves that the truck carries a valid Thorough Examination – usually by insisting on having a copy of the Report of Thorough Examination included with the rental documentation.

In addition, the truck must have a valid Report of Thorough Examination whenever it leaves an owner's undertaking – in effect, when it changes hands, or is transferred between companies, whether on a temporary or permanent basis.

More questions about Thorough Examination? Click here to find a CFTS accredited examiner.