CFTS offers valuable advice on checking chain wear
22 November 2016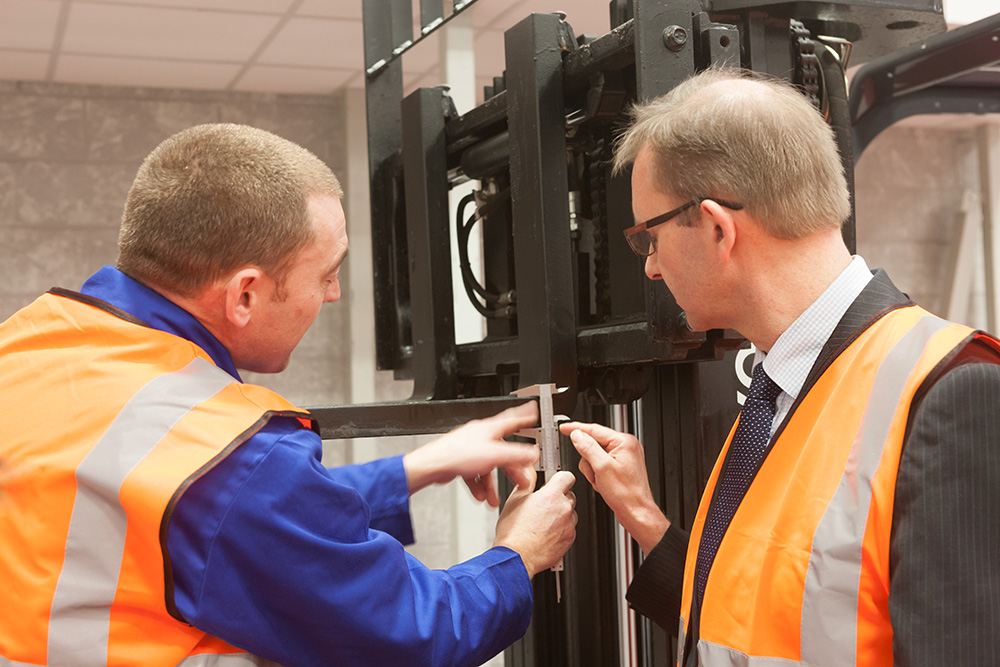 The danger of accidents caused by chain wear is one of the most pressing reasons why the HSE first introduced LOLER inspections and, subsequently, the even more exacting procedure for Through Examination. The question is: how best can chain wear be monitored and measured?
The answer is clear, according to Mike Mathias, Chairman of CFTS, the accrediting body for the 450+ members of the national scheme for carrying out Thorough Examinations on materials handling equipment of almost every type.
"When checking for chain wear and elongation we require our members to use a precision, self-calibrating chain wear gauge. It is our view that measurements obtained using a steel rule or tape offer greater scope for error, so cannot be guaranteed deliver accurate, reliable and replicable results.
"Insisting on an accurate chain gauge is one of the operational methods that differentiates CFTS Thorough Examinations from most others."
CFTS favours the chain gauge because its V-shaped jaws always give positive location on the pins, so that readings are always from the pin's centre. This means results are both consistent and repeatable.
By contrast, using a tape or steel rule requires a totally steady hand, along with very precise visual alignment, which, depending on the position of the inspector's eyes, can result in a parallax error. In the field this makes it almost impossible to achieve genuine consistency
Mike continues: "The need for accuracy is crucial because 0.25% wear measures just 0.75mm over 300mm. This can be the difference between an acceptable level of wear and a truck being taken out of commission.
"Our examiners report that the chain gauge is also very customer-friendly," explains Mike. "Because the percentage wear is directly visible in a window, everyone can clearly see the results clearly and understand the full extent of chain wear. By contrast, using a tape or rule means the inspector has to work out a complicated calculation: (X=(L-(PxN)) x100 / (PxN) where P= the pitch of the chain; N= pitches measured; L= measured length and X= percentage wear).
"Requiring the use of a self-care chain gauge is just one example of the methodology that sets CFTS Thorough Examinations apart. Anyone who sees our examiners on-site will notice that they come fully equipped to examine all key components on the truck (including steering, brakes etc) not just the lifting gear.
"That's because CFTS examinations cover both LOLER and PUWER – as recommended by the HSE. So you'll often seen a CFTS examiner jacking up the truck, using an A-frame ladder to check the chain in crucial areas, such as where it passes over the mast rollers.
"It's all part of our drive to ensure that lift trucks are fit for purpose, protecting not only those who work on and around trucks but the company itself."