CFTS Thorough Examination criteria attracts European attention
28 March 2017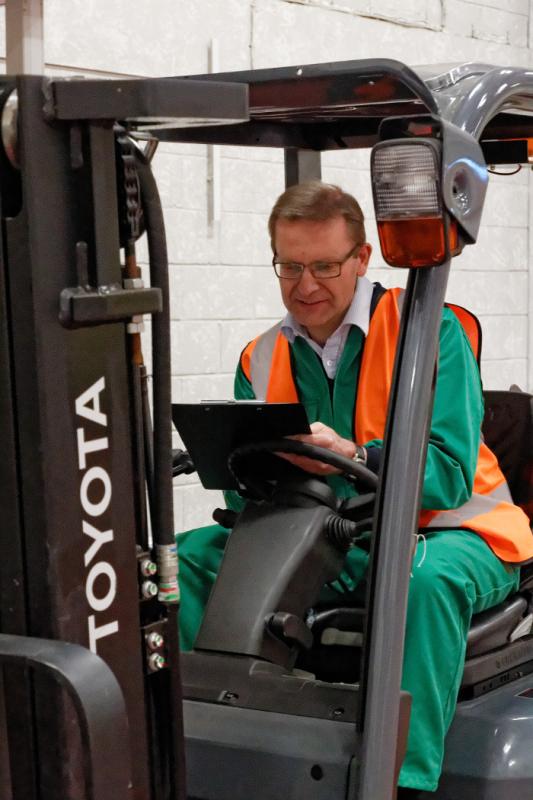 Quality-controlled process appeals to companies from the UK and beyond
CFTS, the body behind the national standard for the Thorough Examination of fork lift trucks, has expanded to include organisations from Cyprus, Jersey, and Eire…giving them even wider recognition as a standard for comprehensive inspection.
In 2016, CFTS accredited 37 new organisations, among them: Jersey's Department of Infrastructure, Cyprus' Y. Skembedjis & Sons, Isle of Man's GF Forktrucks Ltd and Lynch & McCarthy and Dungarvan Mechanical Services from Ireland.
The CFTS Thorough Examination is an established standard in the fork truck industry as its quality-controlled process ensures trucks comply with both LOLER 98 and PUWER 98 legislation.
Regular testing of examiners, backed by strict checks to ensure their independence, ensures tests are carried out to the highest standard – offering truck users confident compliance.
CFTS Technical Manager North Shaun Prendergast said: "The CFTS Thorough Examination has been developed by the authorities on fork lift truck operations – BITA and the FLTA – in consultation with the HSE.
"For more than a decade, we've worked hard to enhance our Thorough Examination criteria, so that truck users operate safely, productively and legally. We're pleased to see it being recognised further afield.
"And because it has been born from UK safety legislation – which is among the world's most stringent – having this standard adopted overseas will assist in raising safety levels across the board."